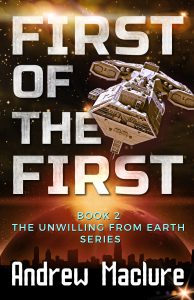 Mike is a soldier. Not just an ordinary soldier…
…she is a female reptile and a member of a multi-species elite team in the most powerful independent army in the galaxy.
While taking a leave of absence for some well-earned rest and recuperation with her two best friends: General Sally, or 'Sah Lee of the Aarnth', Commander-in-Chief of the army, and the human Mark, Mike's destiny as heir to the throne of one of the largest empires in the galaxy catches up with her, along with the realisation that if she ascends to the throne, where her word is law, she can change things so that she can get back to living her own life.
That can't be that difficult, can it?
Does this mellow Mike? Her best friend, Mark, introduces her: "I apologise for Mike, she's an arrogant, foul-mouthed, egotistical, childish, spiteful, obnoxious, megalomaniac with delusions of adequacy." Maybe she could do with some self-improvement.
Join Mike, Mark and Sally and their friends in this fun and entertaining adventure as they discover that sometimes, things don't happen quite as easily as they think they should.
First Of The First is an epic military science fiction adventure with plenty of action and suspense and is sure to captivate readers as Mike, Mark and Sally and her friends fight for the survival and freedom of the Herassan Federation using their wits and courage to guide them through a web of intrigue and danger.
Click to take you to the Amazon page for your country